> Our Business
> Amusement Business

Cosmo GT Company has developed along the history of Pachinko. Pachinko was once considered the King of Entertainment, and the fact that it is a very familiar source of entertainment does not yet change.
The latest Pachinko has increased its game element, and the tension and expectation arising until the jackpot cannot be described in words. In the stores managed by Cosmo GT Company, we provide the newest machines and the best service for our customers satisfaction.
COSMIC Hachioji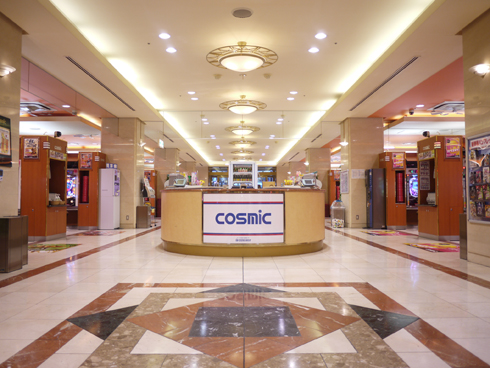 Pachinko Machines 738 / Slot Machines 223
Access: (1) About 3 minutes walk from Hachioji station on the JR Chuo line,Yokohama line,Hachiko line. (2) About 5 minutes walk from Keio-Hachioji station on the Keio line.
Location: 2-1 Naka-cho,Hachioji-shi,Tokyo 192-0085,Japan  Tel: 042-656-7007
COSMIC Hachioji 2nd.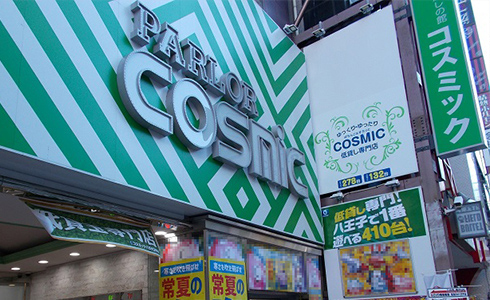 Pachinko Machines 278 / Slot Machines 132
Access: About 3 minutes walk from Hachioji station on the JR Chuo line,Yokohama line,Hachiko line.
Location: 11-4 Azuma-cho,Hachioji-shi,Tokyo 192-0082,Japan  Tel: 042-649-9511
COSMO Takadanobaba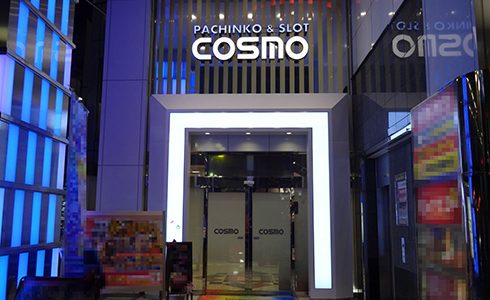 Pachinko Machines 167 / Slot Machines 148
Access:Short walk from Takadanobaba Station on the JR Yamanote Line.
Location:4-7-5 Takadanobaba,Shinjuku-ku,Tokyo 169-0075,Japan
COSMO Hikarigaoka
Pachinko Machines 304 / Slot Machines 88
Access:Short walk from Hikarigaoka Station on the Toei Subway Oedo Line.
Location:3-9-1 Hikarigaoka,Nerima-ku,Tokyo 179-0072,Japan
COSMO Sagamihara
Pachinko Machines 231 / Slot Machines 117
Access:Short walk from Odakyu-sagamihara Station on the Odakyu Line.
Location:24-18 Matsugae-cho,Minami-ku,Sagamihara-shi,Kanagawa 252-0313,Japan